June 2023
We continued our 'Wonderful World' topic. We did a taste test of the fruits that were mentioned in Handa's Surprise and then designed our very own fruit salsa. As a class, we decided which fruit we would like to include in our salsa and which fruit we would not like to include. Avocado's were a definite no! We then learnt how to prepare food and mix different ingredients. We loved tasting our salsa, although some of the fruit was rather tangy!
We were very curious about the size of different animals. We explored our ideas about relative size by looking at how long one metre is and then measuring out the heights of different animals. We then drew life sized animals using chalk. This took lots of team work.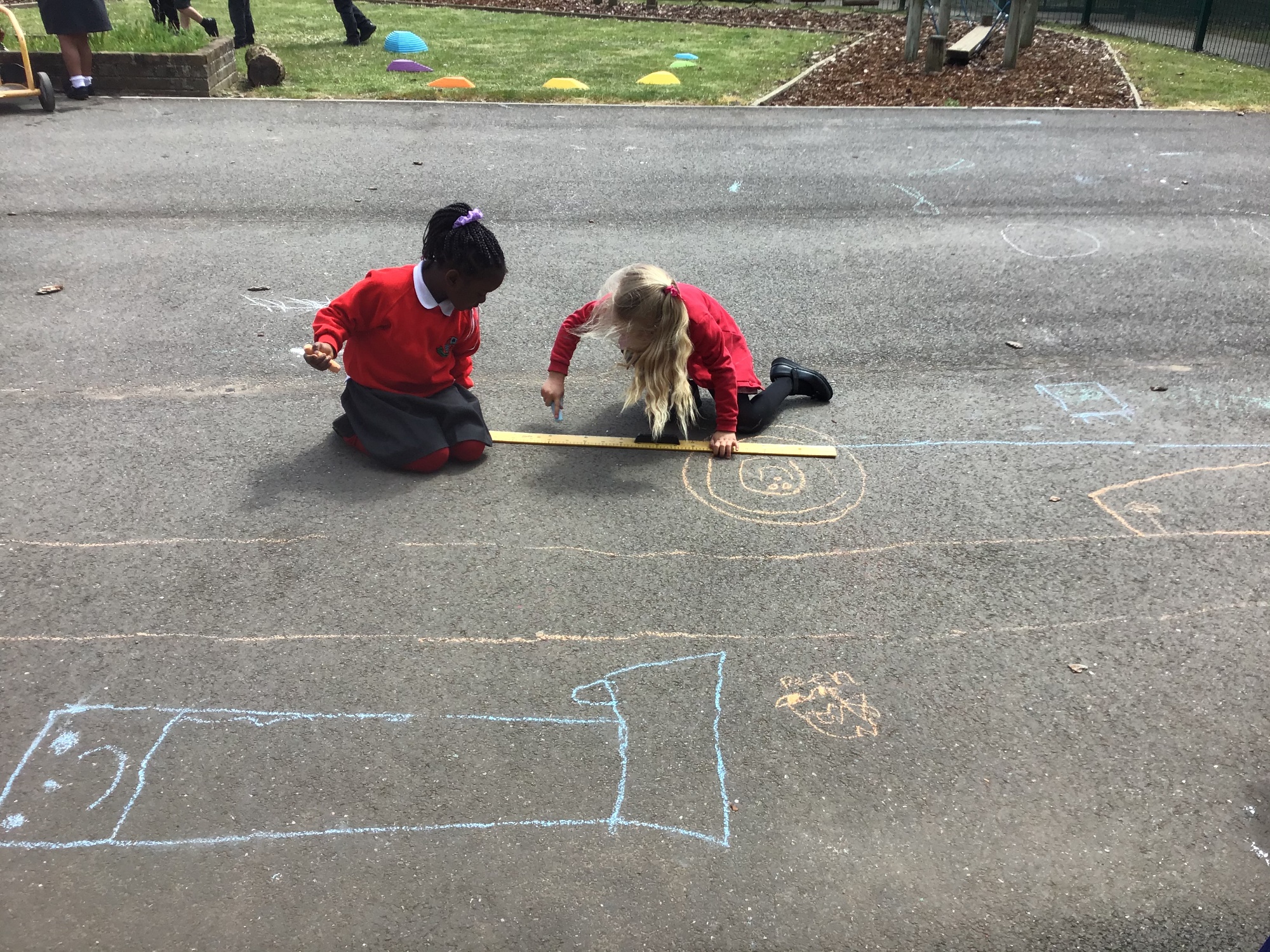 We read the story of Supertato and then learnt all about different vegetables. The evil pea caused all sorts of chaos around our classroom, so we came up with lots of different ways to trap the pea.