October 2023
We were visited by 'The Life Bus' education service. We learnt all about how to keep healthy and safe. We loved being in the mobile classroom, meeting 'Harold' and learning all about the parts and functions of the human body.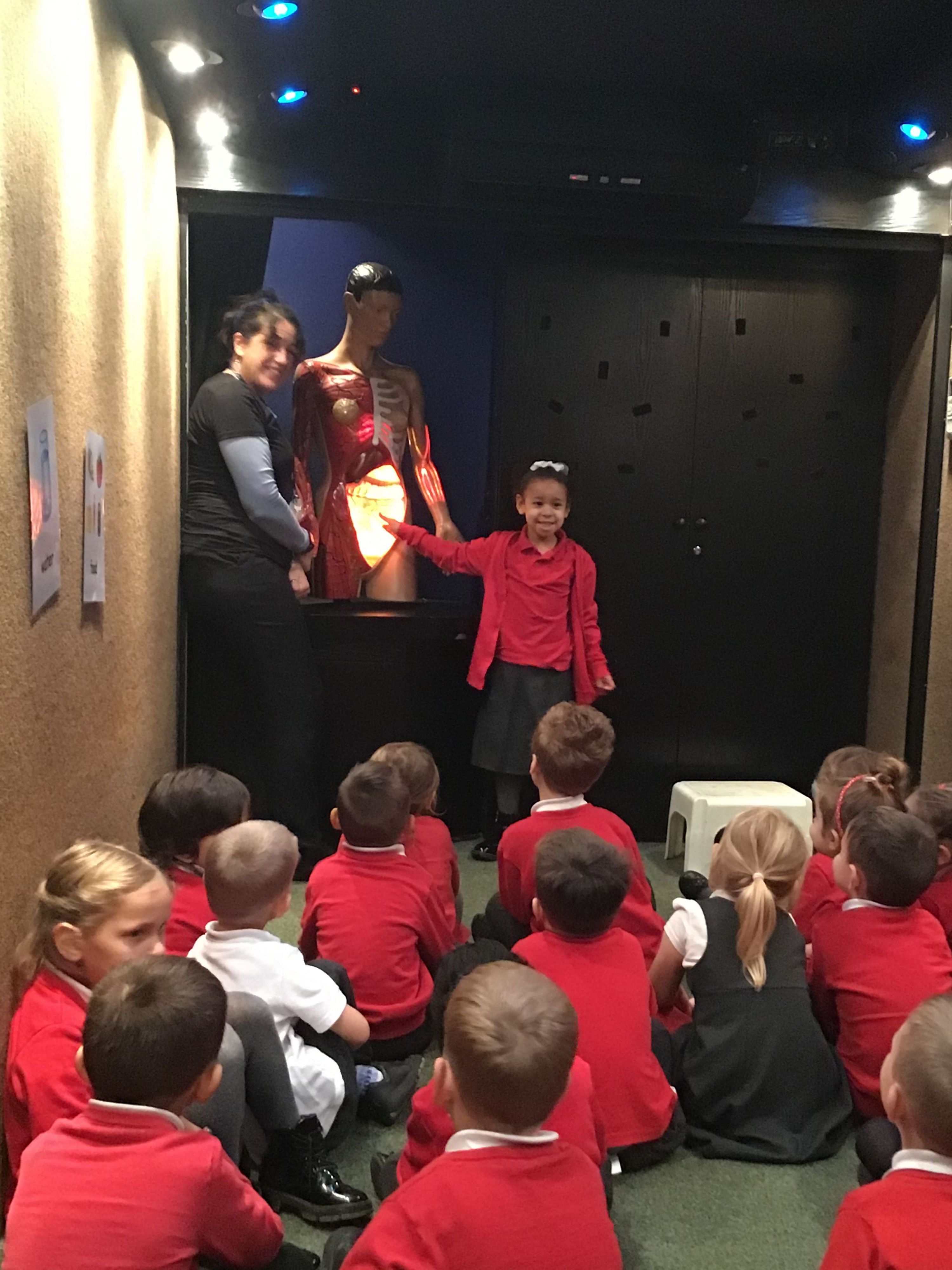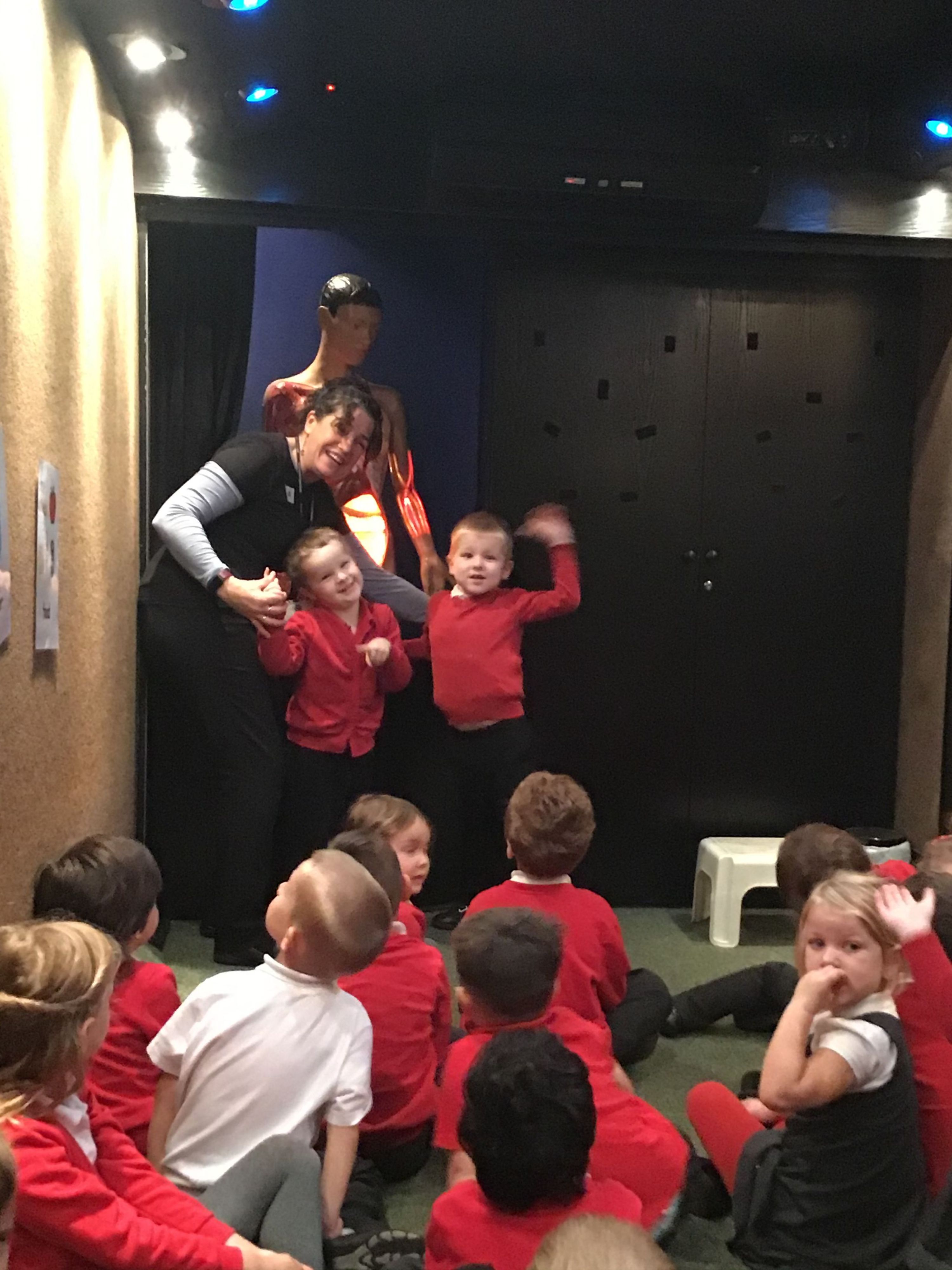 We continued our learning about Autumn. Every week, we went on walks to observe how the environment was changing. We observed that the leaves were changing from green to orange, yellow, red and even purple and brown. We learnt different brush strokes and painted pictures of beautiful autumnal trees.
We wondered what made them green and why they changed colour. We did a fun science experiment and created a wonderful leaf print at the same time.